Homeownership
May 25, 2023
Meet the Thayer Family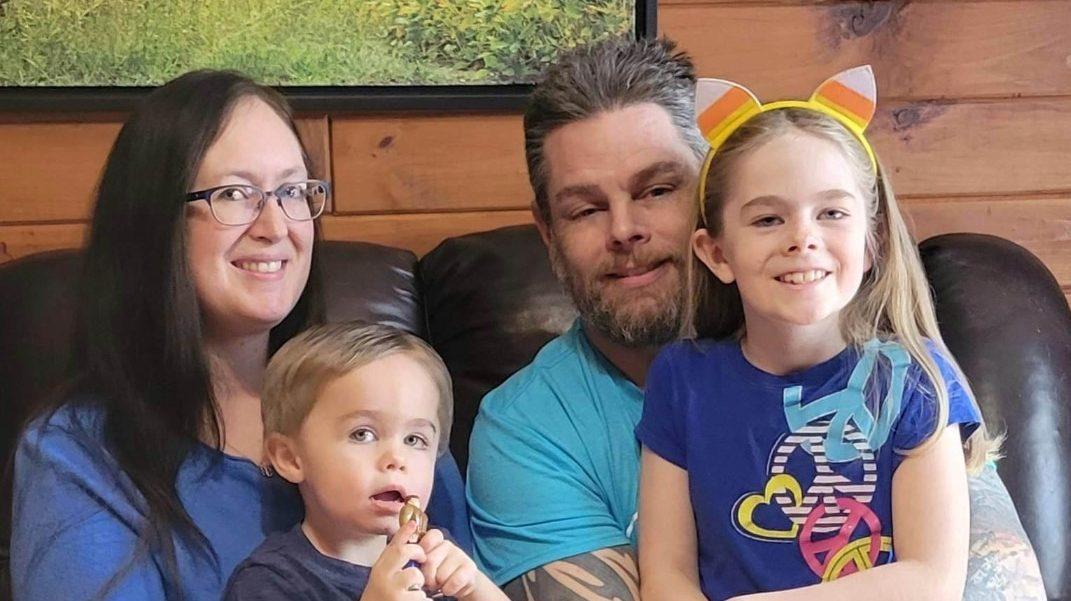 Meet the Thayer Family
The Thayer Family is a family of 4, consisting of, father: Jamie Thayer, mother: Mandy Longaphie, daughter: Adaira (8), and son: Marik (2). They have 2 dogs (Copper and Raven) and a cat (Luna). They love to spend time together as a family, playing cards and board games, or going out for a walk with their dogs. Family time is very important to them.
After having to leave their rental home of 4 years, they had a difficult time finding a place to live, especially somewhere that accepted pets.
After looking for so long they decided to stay with Mandy's mother, in her basement. It was a very cramped living situation, with one living space and one bedroom to share between the 4 of them.
They had intended on only staying long enough so that they could save up enough money for a down payment on a house.
While staying there, they heard about Habitat for Humanity PEI and decided to submit an application.
Mandy stated, "it was the best thing we ever did!"
Their daughter, Adaira, is very excited to have her own room again and their son, Marik, will love having more space to run around.
The Father, Jamie, has worked 4 jobs to keep them afloat, and now he can work a little less and spend more of that time with his family again.
They are very thankful for this opportunity and for being selected for a Habitat for Humanity PEI Home.
The family exclaimed, "When we found out, we were actually very shocked. It definitely took a while for it to seem real."
They are excited to start creating memories in their new home.

Pictured: Mandy and Jamie with son, Marik, and daughter, Adaira