Apply for Housing
History
Founded in 1996, Habitat for Humanity PEI is a non-profit organization working towards an Island where everyone has an opportunity to live in a safe, decent and affordable home. With the help of our generous volunteers, the organization has provided 72 families with safe, decent and affordable housing throughout Prince Edward Island. Habitat for Humanity PEI is one of 54 affiliates of Habitat for Humanity Canada. Thanks to Habitat for Humanity's help, a family somewhere in the world improves its housing situation every 10 minutes.

How it works

We partner with working families to help them afford a home. Our path to homeownership requires hard work, time and dedication, but this helps ensure the long-term success of the families we partner with.
Families who apply and are accepted to become Habitat homeowners purchase their home through an affordable mortgage and contribute at least 500 volunteer hours to Habitat.
Current availability
Updated 05/26/2022
Future selection
If you are interested in partnering with us to be a homeowner, please review the information below on 'How To Qualify'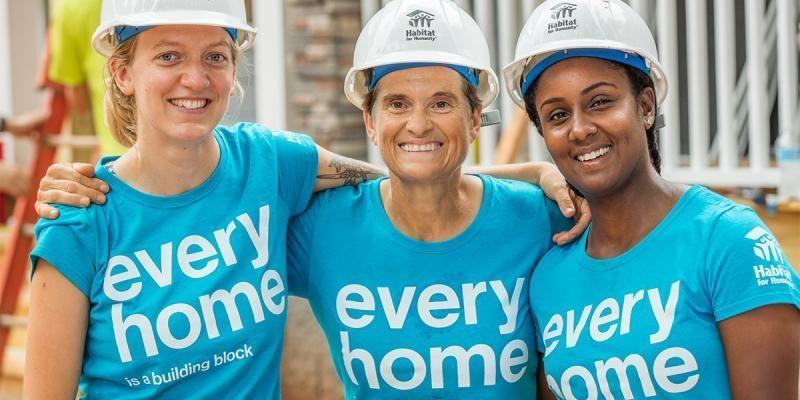 How to qualify
Eligible Habitat homebuyers must meet the following qualifications:
Need of better housing
There has to be a need for adequate shelter. Things to consider: current cost of housing, housing issues that can affect the health of the family and number, gender and age of people currently sharing a room.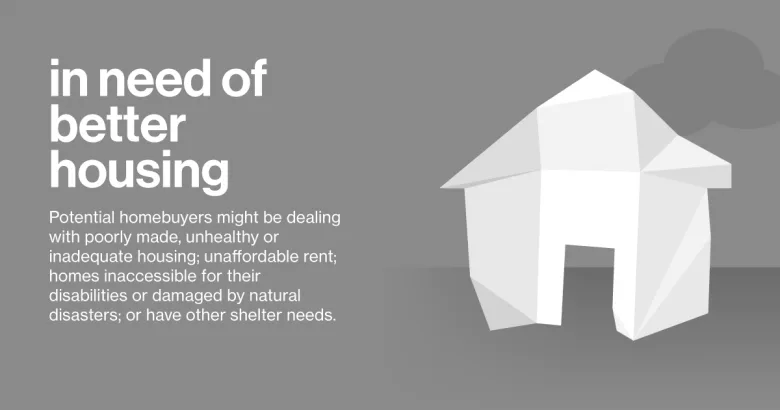 Willingness to partner
There must be a willingness to partner with Habitat for Humanity PEI. You must be willing to complete 500 hours of volunteer work, on the build site and in the ReStore.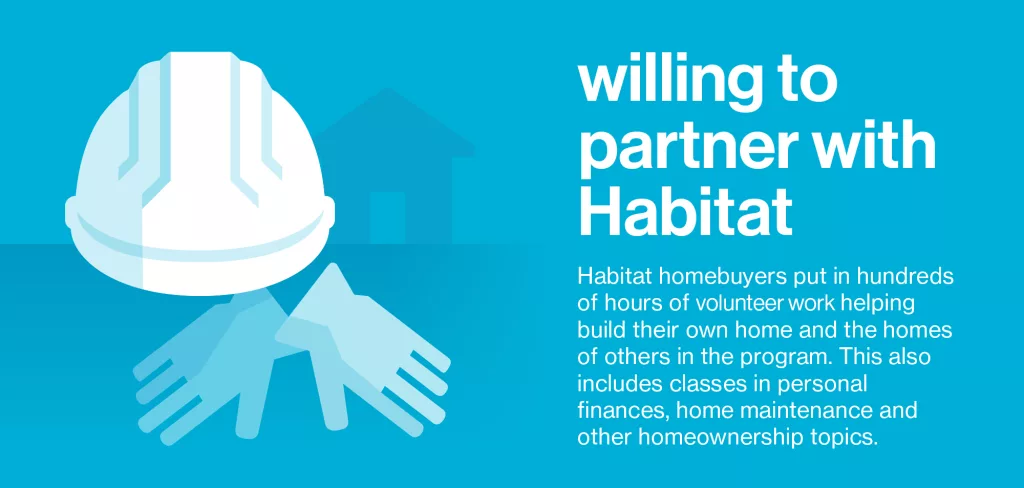 Ability to pay an affordable mortgage
Successful candidates must have a regular income that is not Employment Insurance, Income Assistance or any other "stop-gap" measures. For more information on our Income Qualification, please see the chart below: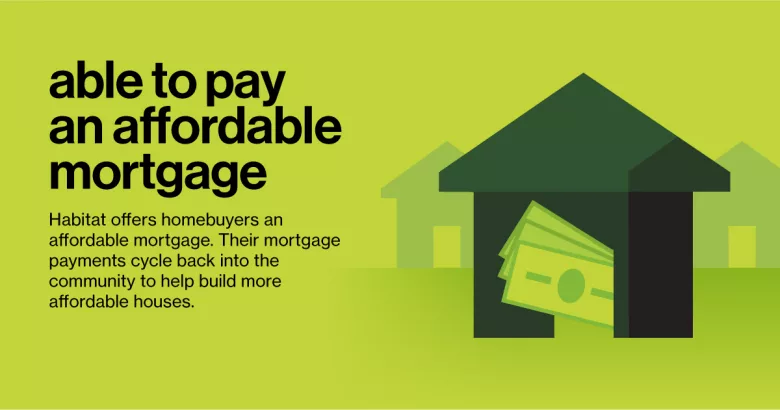 Income Qualification
Successful candidates must have a total family income (excluding Canada Child Benefit) which falls within our income guidelines. These figures are evaluated annually and based on published Low Income Measure (LIM) figures and the market costs of the home. The maximum household income for 2022 applications is listed in the table below, in accordance with Statistics Canada LIM values. There is no strict minimum income cut off. We look at your income, budget and mortgage costs to ensure you will be able to afford the home.
| | |
| --- | --- |
| Size of Family Unit | LIM – 12 Months |
| One person | $26,570 |
| Two people | $37,576 |
| three people | $46,021 |
| four people | $53,140 |
| five people | $59,412 |
| six people | $65,083 |
| seven people | $70,298 |
​
Family Partnering Guide
If you are thinking of applying for the affordable homeownership program with Habitat for Humanity PEI, please read the link below to learn the in's and out's of being a Habitat homeowner.
PRE-Applications are now CLOSED

Deadlines for FULL Applications:
Georgetown - CLOSED
Souris - CLOSED
Harrington - CLOSED

For any additional information regarding our homeownership program please contact bev@habitatpei.ca or call (902) 367-3559